Content Localisation – Best Practices for Marketers and Managers
---
Does your business operates Nationally or Internationally? International market presents opportunities and challenges, language barrier being one. When dealing with multiple languages, businesses need to overcome content localisation, to get maximum benefits from their local online marketing efforts. If you think most people know and can read English, then you are wrong! Only 6 percent of the world population speaks English!
"When you speak to a person in a language he knows, you speak to his head. When you speak to him in his own language, you speak to his heart." – Nelson Mandela
Nelson Mandela was write in saying this and it is so relevant even now. When operating in different countries with different spoken languages, publishing the contents in just one global language isn't going to work. Just as companies customise products and services to suit local environment and standards, marketing contents too should be localised to be successful. Social is local as is being advocated!.
What is Content Localisation?
Content localisation involves translating the contents into local languages to meet audience expectations and to better connect and relate to them. It helps get the best results for your business along with helping you remain effective and relevant to the local market.
Please remember that localising contents should not be just translating them into the local languages. Rather bring local touch to the contents by having local culture, history, stories references or even local analogies for maximum impact. Hiring a local content writer will do the trick as no one understand the language better than a local native writer.
As most of the companies have a standard content policy to avoid having too many formats even when they are operating in different regions, this presents the risk of being non-relevant for the local market. It is estimated that only 28% of online consumers speak English and they prefer to read/obtain information in their own languages even more important than the price itself. Additionally content localisation becomes even more difficult to justify due to lack of a clear ROI on the investment and business value not demonstrated.
Content localisation isn't just for marketing and advertising results, but it also helps in local SEO where local language contents get precedence over other languages. Besides it has been researched that customers are four times more likely to buy from the website in their own language besides more likely to stay longer. It's a case of Can't Read, Won't Buy.
Local contents seems to have better click-through rates and conversions compared to English contents as reported by mobile marketers.
Multi-national brands that thrive in global markets change their way they think about content localization. With a content strategist working, it's a much thought out strategy with a content lifecycle rather than 11th Hour Sh*tstorm scenario where content is thought of on the 11th hour of website go-live. The purpose of localising contents is to make the contents become a revenue enabler and a profit driver, rather than the time-consuming cost center as it is too often perceived.
YouTube has a help section on helping brands and advertisers localise their contents based on local languages and they go on to suggest three options that brands and advertisers can follow for their contents.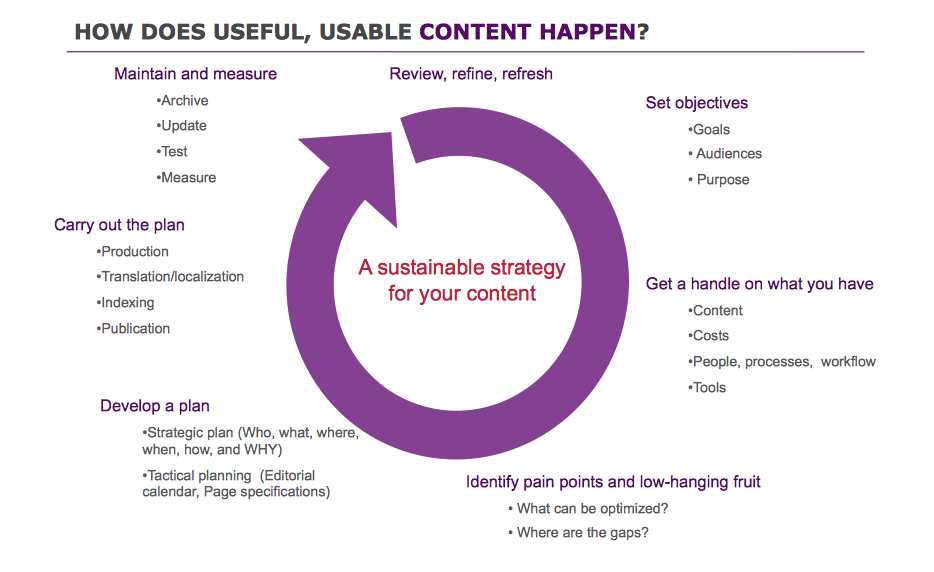 According to Element of Content Strategy, an effective should have following characteristics:
1- Appropriate
2- Useful
3- User-centered
4- Clear
5- Consistent
6- Concise
7- Supported
(Source: From Elements of Content Strategy, Erin Kissane, A Book Apart, 2011)
So, the outcome of the content localisation process should be effective and usable contents which can be easily promoted and maintained. Content strategy is hot these days and will continue to be hot in 2016 as well.
Best Practices
Starting with the website, the site content localisation is important for the effectiveness and usability of the local website. Leading companies like Google, Emirates, Amazon, Adobe, Khan Academy, or Samsung have their localised website for early adoption. Even though they clearly follow a global design template but local content is clearly the winner.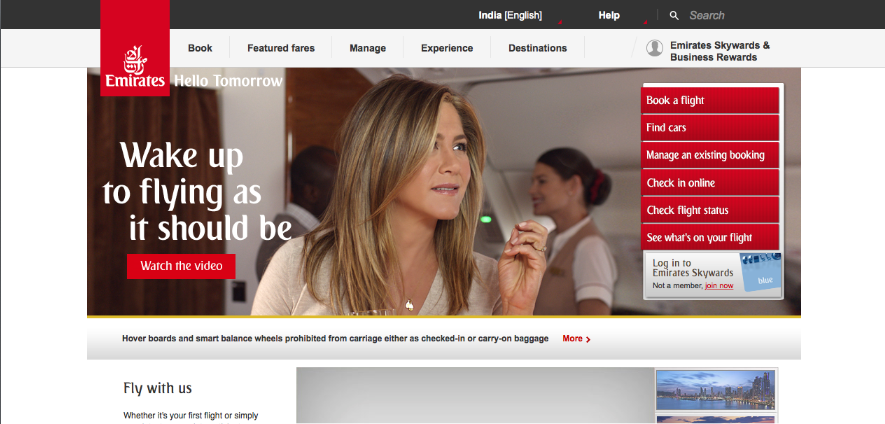 Emirates English Version Website

Emirates English Version Website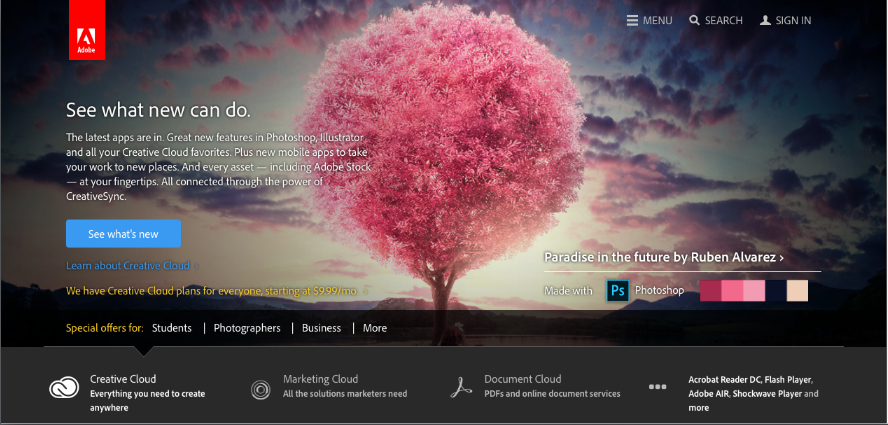 Adobe English Version Website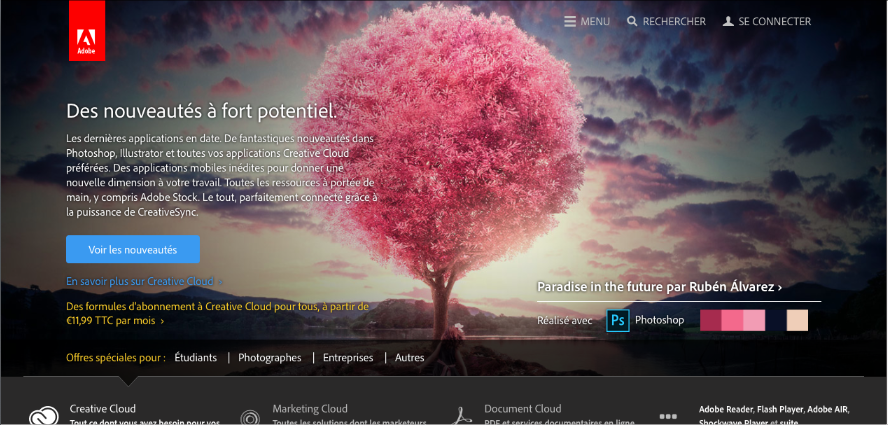 Adobe French Version Website
When developing mobile apps, kept in mind the target audience as it's a known fact that English is not the native language of the world. So, the principles of content localisation applies to mobile apps and it's content development. A non-english speaking customer cannot understand your mobile app contents in the mobile app store and thus no download! Thus, without the content localisation, you are certainly missing the revenues targets. Companies should invest in localising the mobile app contents for the global marketplace and to see a better returns on investments.
Content Localisation – Best Practices for Marketers and Managers
was last modified:
May 26th, 2016
by