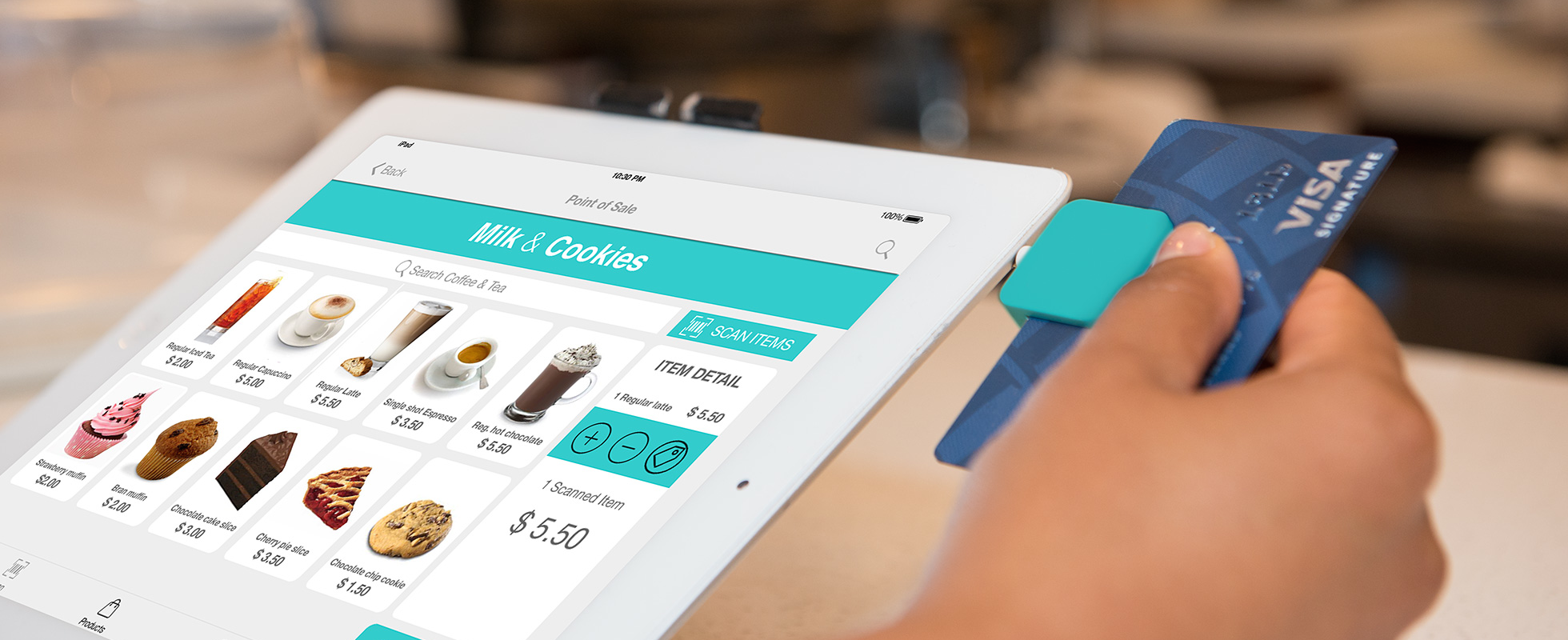 Mobile Point Of Sale (mPOS) – Future Of Interactive Shopping Experience
---
mPOS – which stands for Mobile point of sales helps merchant and retailers process payments on the go. Imagine you were shopping in a mall and when you head for the payment counter you find a huge queue. Just when you thought of leaving the mall without making any purchase, an in-store sales assistant approaches you with a hand held device; on it (s)he either adds your products in a cart just as you would normally buy stuff online or (s)he scans your product lists and processes your payments right there while standing. Voila! You would think what a nice shopping experience minus the pain of standing in a long queue to pay up your bills.
Relationship between merchants and their customers is becoming stronger and given the choices customers have, they are demanding a more personalised service or experience. They expect higher level of customisation and more face-to-face experience or attention. This requires in-store sales assistants to be armed with tools and information that they can deliver to the customers instantly and accurately.
With growing adoption of smartphones and tablets, enterprises and retailers alike are waking up to their powers and using them for their own advantages by providing these to their sales assistants to deliver better customer experiences. These tablets and smartphones have software applications that also act as mobile payment counters to process credit card payments through mobile card reader terminals or mPOS terminals. This way in-store sales assistants' extend the legacy of payment counters right where the customer is and deliver real-time info.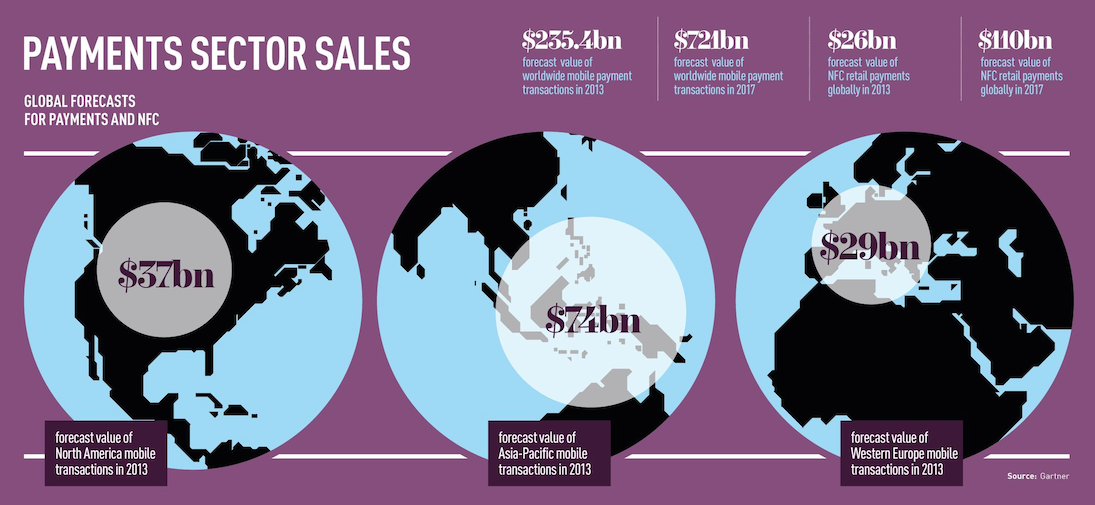 Infograph Credit: www.raconteur.net (Future of payments 2013)
As mobile payments making big waves and industry pundits predicting trends, mPOS isn't going anywhere either. Short on time customers these days are impatient so retailers are going out to ensure their customers have personalised and interactive experience to drive higher sales and reduce time spend in the queue at the payment counters. Mobile point of sale technology is also driving retail sales as more and more small, medium and large retailers can now install low cost credit card processing capabilities. For large retailers, it helps extend better customer service by improving customer satisfaction, and finally increases in-store experience. Retailers arm their sales assistants with mPOS who can now help customers by providing realtime inventory level, help them select the best combination of products to get better deals which otherwise wouldn't be possible on self discovery, reduce shopping cart abandonments, and finally enjoy higher per order sales.
Retailers cannot run the risk of being cash-only establishments so they are installing mPOS or mobile payment processing terminals to accept different types of credit card payments. Forrester Market Overview predicts 78 percent retailers planning to implement mPOS by the end of 2015. Another reason behind fast adoption of mPOS is the sales of tablet based mPOS than smartphone based. Its been observed that on average payments processed on tablet based mobile point-of-sale terminals is more than double those processed on smartphone based POS terminals. Additionally it has been predicted that by end of 2015, shipment of tablets will surpass the delivery of desktops and laptop PCs.
Massive sales of tablets and smart phones, combined with large adoption mPOS devices, helps application development agencies to develop wide range of enterprise web and mobile applications. mPOS market, being highly competitive and multi-billion dollar business, requires payment processing solutions to be scalable and highly secure with proper authentication. Responsive web based applications can easily run on different mobile devices and are a low cost alternative to native mobile apps which needs to be developed specifically for different mobile OS. Additionally it gives an early upper hand when testing the market for mPOS applications targeting smart phones and tablets. Feature enhancements can also be released easily for web based application compared to mobile apps where separate updates needs to be released on respective app stores.
So, mPOS technology is enabling retailers and merchants offer personalised services to customers saving not only time but also businesses in most case as eager customers would otherwise leave seeing long queues at payment counters.
Mobile Point Of Sale (mPOS) – Future Of Interactive Shopping Experience
was last modified:
May 26th, 2016
by