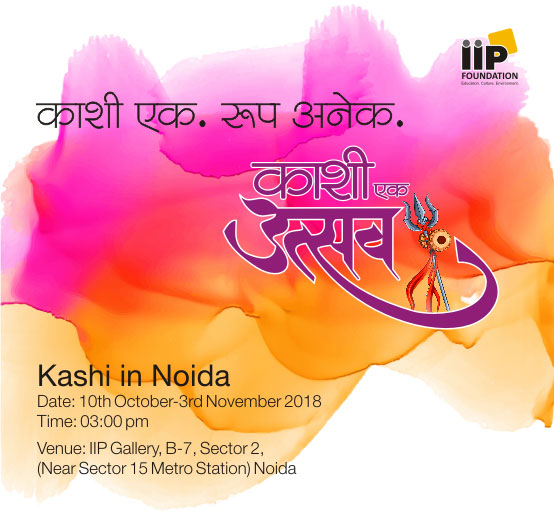 WebNet Creatives Hired to Create Exhibition Branding And Promotion
---
It is a great pleasure to announce that WebNet Creatives' team is hired by one of the leading Social change organization – IIP Foundation – to hire WebNet Creatives for not only creating the online branding of the exhibition to be launched – Kashi Ek Utsav, but also to do the online promotion of the same for maximum outreach.

The IIP Foundation is organizing an exhibition – Kashi Ek Utsav – which is a platform for photographers, painters, and other artists to showcase works that celebrate Kashi. Kashi or Vanarashi or Banaras, it has many names, is an Indian city considered to be the oldest city in the world.
Mark Twain once said –
Benaras is older than history, older than tradition, older even than legend and looks twice as old as all of them put together.
IIP Foundation decided to create a professional online presence, keeping in mind the artistic nature of the exhibition, to provide a real online experience for the visitors to the website. After an exhaustive search for the right creating and digital partner, IIP Foundation management chose WebNet Creatives to design and engineer a new digital platform that could respond to showcase the modern exhibition needs.
WebNet Creatives is honored to partner with IIP Foundation to design and develop an impressive digital platform to showcase the exhibition details, and the artwork collection of paintings being showcased. As an leading digital marketing agency in India, we created a digital asset to provide uniform browsing experience across web and mobile. An amazing website browsing experience is only possible with the combination of visual marvel and a robust technology platform backing it.
The proposed website is in development and soon it will be launched when we will update the link here before 10th October when the exhibition starts. It is only through the dedication and with experienced managers, we are able to deliver our best to our happy clients.
The secret to a truly successful project launch isn't about technology, it's working with the right people as well. At WebNet Creatives, recognized as a top Website Development Company on DesignRush, our team has been doing this for long and understands that every client is unique, and it takes more than intentions to tackling complex problems.
WebNet Creatives Hired to Create Exhibition Branding And Promotion
was last modified:
January 21st, 2019
by