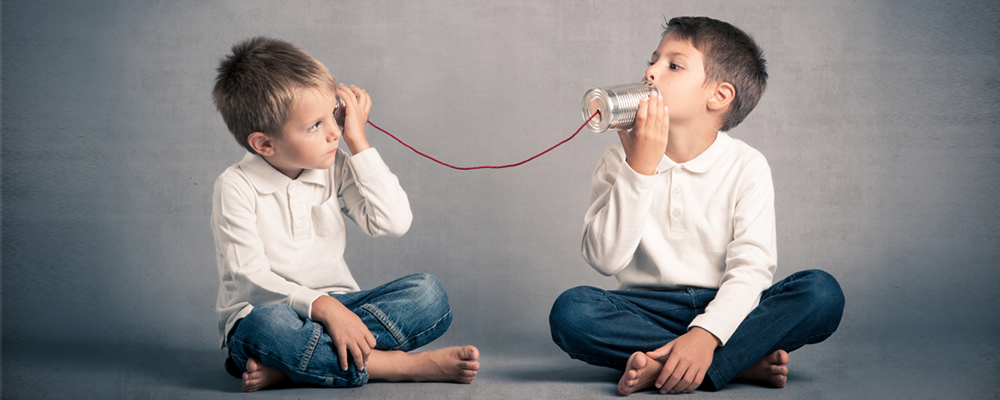 Worst Content Marketing Advice We've Ever Heard
---
As a content marketing strategists, you would have a list of best Content Marketing advice for your clients, however, do you have a list of the worst content marketing advice you have heard or read? No kidding?
Well, there isn't a dearth of self-proclaimed experts who would give half baked advice at every drop of a penny. Ever since content marketing strategies replaced link building, there is a lot of stories and pieces of advice being shared- some good, some bad and some even worst! So below are some of the top worst content marketing advice we thought to put together for easy reference.
1- Stay focused on keyword optimisation in the content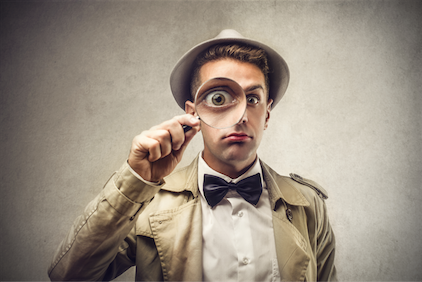 Experts who think they are cut out for SEO, advice you to write articles and other marketing materials around keywords to get the maximum benefits. What you want to achieve with the content depends on how the content is written and how much time you have put in. Ideally publishing the contents should help to get loyal readers, help prospect clients solve their problems and ultimately build a brand loyalty. Content should not be churned out just because the content marketing strategist or the SEO manager wants it. Rather marketing content should be created such that it becomes an asset to the brand and finally the organisation.
According to LivePerson's Connecting with Consumers Report – almost 82% of consumers say the most important and number one factor that leads to a great customer service experience is when they have their issues resolved quickly.
Additionally, it's a fact that almost 70% of prospects and customers search for solutions online, before contacting companies to resolve their problem. Having great content out there, addressing most common problems faced by customers, related to products and services, creates an instant connection and ultimately helps in winning more businesses and referrals from satisfied customers.
So instead of writing contents around the keywords, it's advisable to write content around problems to help solve your customers' issues. Even from SEO point of view, writing low-quality content or having low- level content on the website isn't recommended as they are hit hard by Google's Panda algorithm. As a matter of fact, instead of just a regular algorithm update, Google made Panda filter as part of the core search ranking algorithm. This speaks volume of how much the quality of the content is important for Google when ranking a website in the search results (SERPs).
2- Add too many links within the contents
Another great advice by snake charmers errrrrr SEOer is to add a lot of website links in the contents when publishing to get a lot of backlinks. This strategy would have helped long time back but unfortunately it doesn't help anymore specially after Penguin search algorithm updates.

When publishing content as a blog post, try to include few outgoing links to authoritative websites, so that Google thinks your page as hub page (so to say hub of quality information) and ranks it well. This is part of an old yet effective Google update called Hilltop.
Additionally, let the content be shared for its value which will help secure earned back-links instead of adding too many backlinks yourself. When customers and prospects share your contents you earn natural link backs. Search engines these days can distinguish between earned/natural back-links and paid links. Panda update was basically implemented to identify naturally valuable back-links from low-value spam back-links.
3- Quantity matters over Quality
Turning yourself into a content mill is another worst advice you can get! No doubt quantity of content published matters however only when combined with quality. We understand not every business has a multi-million dollar content marketing budget and an army of copywriters to produce tons of expert level contents, but the least companies can do is to publish quality contents regularly which are relevant to their prospects and customers. This way they have better ROI and great customer service support with intelligent content marketing.
According to Gartner, by 2020, the customer will manage 85% of its relationship with an enterprise without interaction with a human.


Additionally, it is seen that companies who create and publish personalised content for different personas, connect with their audience emotionally (at a deeper subconscious level) and win almost half of the battle in increasing brand loyalty.
The use of storytelling in the content is a great way of creating deeper customer engagement and brand reconnect. Retailers like Anthropologie, Patagonia, and Target are successfully using storytelling to their advantage and generating greater ROI on content marketing. We are noticing increased content marketing budget from retailers. Sometimes in response to these contents, users generate their own stories which again add to the overall content marketing success. Retailers are no longer confined to self-promotion of their products or services. Rather they are finding ways to create contents around their customers' interest.
That is why companies need to stay away from copy/paste attitude and make efforts to create genuine content that will not only increase customer loyalty but also help their customers and potential partners solve their problem.
4- Publish the same content everywhere with little modification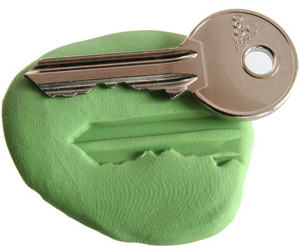 Another worst advice in the list is to publish the same content with little modification on different platforms in the name of content marketing. When done unintentionally, search engines are very liberal in triggering a duplicate penalty and only shows one of the URLs which is most relevant to the search query. Following this advice, your job as a content marketing strategist is done where you get loads of contents published on multiple platforms. But will this really provide a great user experience? Think of a scenario where your prospect reads the same article on multiple platforms. This is a fit case of publishing too much but failing!
71% of customers say that valuing their time is the most important thing a company can do to provide good service. Source: Forrester
Instead of wasting prospect customers' time by publishing same content everywhere, the content marketing objective should be to drive traffic, engage with prospect customers and finally enhance conversion. For companies conversion could be in the form of generating loyal opt-ins, software/app installs or purchases.
5- Create a blog and things will become easy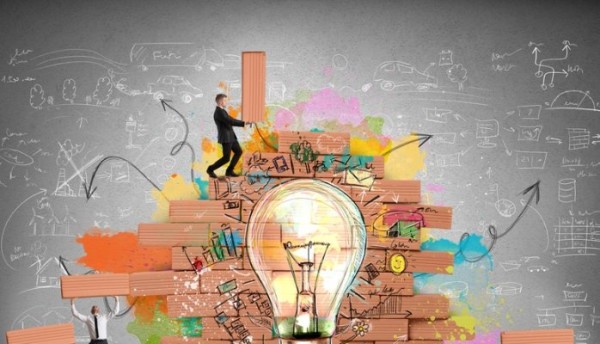 The dumbest advice you would have heard would be to create a blog, keep writing and things will come easy. Anyone who manages an active blog knows it isn't easy creating, managing, and promoting a blog to get desired traffic and readers. In fact the hardest part is getting loyal readers to the blog. Active bloggers know writing great content isn't enough!
Unless you know the art of creating viral content, it needs to be promoted effectively to benefit the business and at the same time help target audiences. With so much of information floating around online already, on a rough estimate 4 million posts getting published per day, the tough task is to get the content noticed and receive the attention it deserves.
It's helpful to think of how your blog content should be different from other similar posts so that your content don't get lost in the sea. Additionally timing your post is also important. How often and when you publish your post is also important.
Below is a beautiful graph that shows how your bloggers should follow a strategy called Blue Ocean Strategy, and try to stay in the blue region. The idea is if you maintain a blog and would like to stand out in the content market, you need to define or identify a space which isn't too crowded, is untapped and which can get you noticed with little efforts. The red zone is highly competitive and crowded. Bloggers trying to start a blog and establish themselves should stay away from this red zone initially.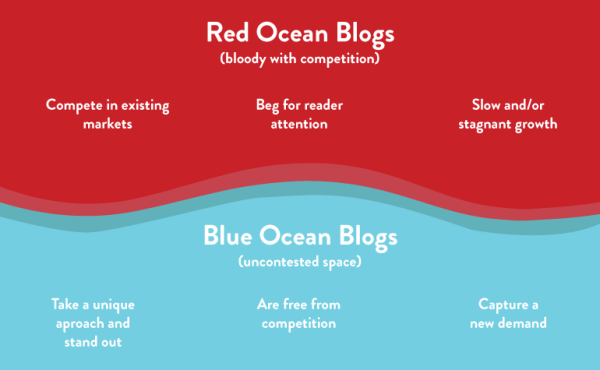 Here again, the so-called experts who think they are cut out for SEO and who aren't aware of this Blue ocean strategy, will suggest mixing SEO with the blog posts and stuff optimum number of keywords thinking the post would eventually rank well and it will be a sweet story ending. Google search algo has long changed, giving less consideration for keyword density and focusing more on the quality of the content and the number of natural citations it receives from well optimised and authoritative websites.
Once the content is published, it's time for promotion and engagement. It needs to be promoted on various platforms so that it becomes popular and shared among prospect customers. Think of it as leaving behind clues which prospect customers can follow to visit your blog and finally read your post. Besides social platforms, blogs, forums, and review sites, companies these days also consider native advertising where the content is paid to be displayed as part of the third-party website's content.
6- Write the content for yourself and not for the customers
This advice is purely out of ignorance as only someone living under the rock can give you such content marketing advice. What purpose will the content solve, if it is meant to serve your purpose such as rankings on a particular keyword or generate traffic without adding any value for your customers? Businesses cannot write and publish content in silos if they wish to achieve overall content marketing success!
With the help of social insights business can understand the audience and based on it create their content. Social insights help content and brand managers understand how their brand is perceived, how prospect customers discuss brands and how their competitors are responding to interactions. These, in turn, will help create a strong content marketing strategy which focuses on addressing these conversations so that agencies can become part of the conversation easily.
75% of consumers think companies should make answers to all their common questions available via smartphones. Source: synthetix
9- Write whatever you want even if we don't mean it
Writing content just because you have to, as part of content marketing isn't a great advice. They say, if you do not have anything useful to say, it's advisable to not say it at all!
Additionally, companies need to remember they are creating content for people and not machines or search engines. People read content, they get motivated with the brand to try out product and services. And people are smart enough to distinguish between real or fake info. If your prospect customer starts to not trust your brand, no matter what you say, it will not have any impact.
The list by no means is complete. We are sure there would be a lot of worst advice which can be added and we hope to find them here in our comments. So please share your advice you think were the worst.
Worst Content Marketing Advice We've Ever Heard
was last modified:
May 13th, 2016
by