Conversion Rate Optimization Services
Leads or No Leads??
Can you related to any of the below scenerio?
Your website is getting traffic but not generating enough enquiries. Its a fact that almost 78% of websites are poorly designed for website traffic conversion.
Your website has low bounce rate but still your visitors are not converting into prospects. 61% of landing pages are made live without companies doing proper conversion (cro) testing.
Your website has enough Call-to-action elements and beautiful images however visitors are not converting. In CRO age, 105.9% increase in conversion can be achieved with clear call-to-action elements and following the latest techniques of conversion rate optimisation.
If you related to any of the problems above, you are at the right CRO agency. As a leading conversion rate optimization company, we adopt scientifically driven methods combined with conversion rate optimization best practices & tools, to enhance the potential of your website to become a money making machine.
We use tools for website conversion analysis such as Heatmaps, User click tracking, visitors' journey path mapping to optimise the landing pages and CTAs that encourages action. Your website is optimised for revenue and not just for traffic conversions.
Search engines are building capabilities to understand the natural language and the intent of the searchers using artificial intelligence (AI) technology.
As more and more searches are longer and conversational (people ask questions rather than searching 2-3 words text), the SEO content of the pages should match these conversations and the user intent if a page needs to rank higher and have a higher conversion rate (CR).
We all know that a website isn't just the visual design; rather it should be developed using the combination of in-depth knowledge of customers' buying intent, customer journey mapping, User experience (UX), and finally the browsing behavior data, to increase your website conversion rate.
Our conversion rate optimization pricing starts from $750 – $5000 per month for a minimum 6 months based on the level of conversion optimization service required. A detailed CRO process is explained below for your understanding.
Not sure which package is suitable for your website?
Relax! One of our conversion rate optimization experts will review your website to find Gaps & Opportunities and recommend the package that will bring the greatest return for your business. Sounds good? Fill out the form on the right and one of our conversion optimisation managers will get in touch with you soon.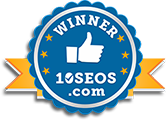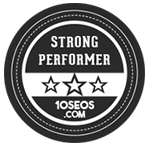 As a CRO Expert, We Can Instantly Solve Your Conversion Problem:
Our Conversion Rate Optimization Process
Analytics Review
It all starts with careful study of website's analytics to study where optimisation is needed
Landing Page Analysis
Studying of the most visited landing pages so that they can be optimised for more conversions
Usability Testing
Testing various design concepts with usability factors to get the maximum conversion rate
Heatmaps & Click Tracking
Tracking the customer journey and browsing/click behaviour, we can fine tuen the web pages for better conversion
Expert Reviews
Finally review the results and fine tune until maximum conversion rate optimisation is achieved
Have questions?
Talk to a Conversion expert, now.